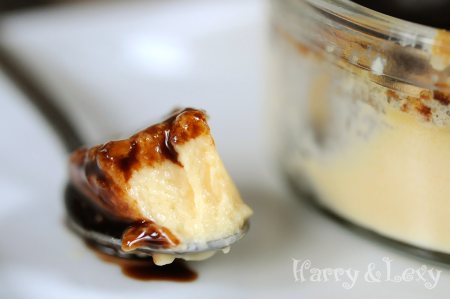 I've always thought that Crème brûlée was a French dessert. If it sounds French, and if it looks French, then it should be French, right? A few years ago, I even had the best Creme Brulee in Paris. Until now.
I did some research because I wanted to see where it originally came from and found that it appeared in a French cookbook for the first time in 1691. The cookbook was called "Le Cuisinier Royal et Bourgeois" (translated as "The Court and Country Cook") by Francois Massialot, a chef at the magnificent Palace of Versailles, and Creme Brulee appeared as "Burnt cream". It doesn't have such a nice ring to it, does it? However, in a later edition of the same cookbook, Francois renamed it 'crème anglaise' – English cream. Apparently the combination of double cream, egg yolk, sugar, vanilla seeds and caramelised sugar originated in Cambridge.
Oh, well, I suppose it doesn't really matter as long as we can have some. Creme Brulee is a fantastic dessert, very soft and light, and our recipe is super quick and easy. You can combine it pretty much with everything from fruit jelly to salted caramel, but our favourite combination is with dark chocolate.
Ingredients for Creme Brulee:
300 ml double cream
50 g sugar
4 egg yolks
1 tsp vanilla extract

Creme Brulee Preparation:
Preheat the oven to 150°C.
In a big bowl, whisk the egg yolks. Mix in the other ingredients.
Cover the bowl with cling film and chill in the fridge for at least an hour. 
Pour the creme brulee into 4 ramekins and place them in a deep baking tray.

Boil some water and pour it into the baking tray. It should cover the height of your creme brulee but it shouldn't reach the rim of the ramekins because it might overflow.
Bake for about 45-50 minutes until a caramel crust forms.
Take the ramekins out of the water and leave them aside until completely cool. Cool in the fridge for a few hours or overnight.
Choose your topping and serve. We usually melt some dark chocolate in a water bath and add cream to make it more liquid.
Tips: If you are in a hurry and don't have time to melt the chocolate, you can always use chocolate syrup for ice cream.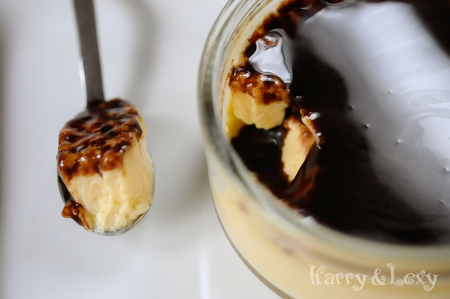 Strawberry jelly is an excellent choice or you can always try and see if it is a good combination with your favourite jam. You can also go for the classic – if you have a kitchen blow torch, you can caramelise the top until it has reached the desired golden-brown colour.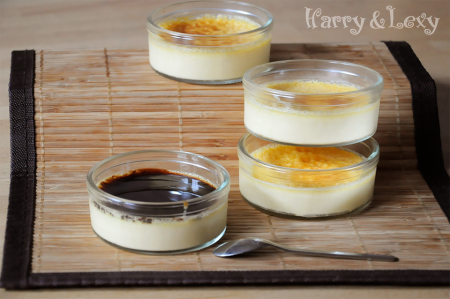 Bon Appetit!